Product Description
Feature
1.foldable cupboard shoe rack with 6 shelf boards,ideal for Shoe Storage,optimal dust protection.
2. color natural clolor of steel with powder coating, with non-transparent cover Material: 100% polypropylene fabrics  
     hardwearing material
3. stackable design for adding extra units
Specification
 6 tiers with metal pipe and fabric shelf
1) Product dimensions (H x W x D):  108*112 *28mm
2) Color: blue grey
3) Fresh PP+ABS cross joint connector
4) 4 tiers with metal powder treatment
5) non woven shelves with space underneath 
6)Gripping plastic feet for stability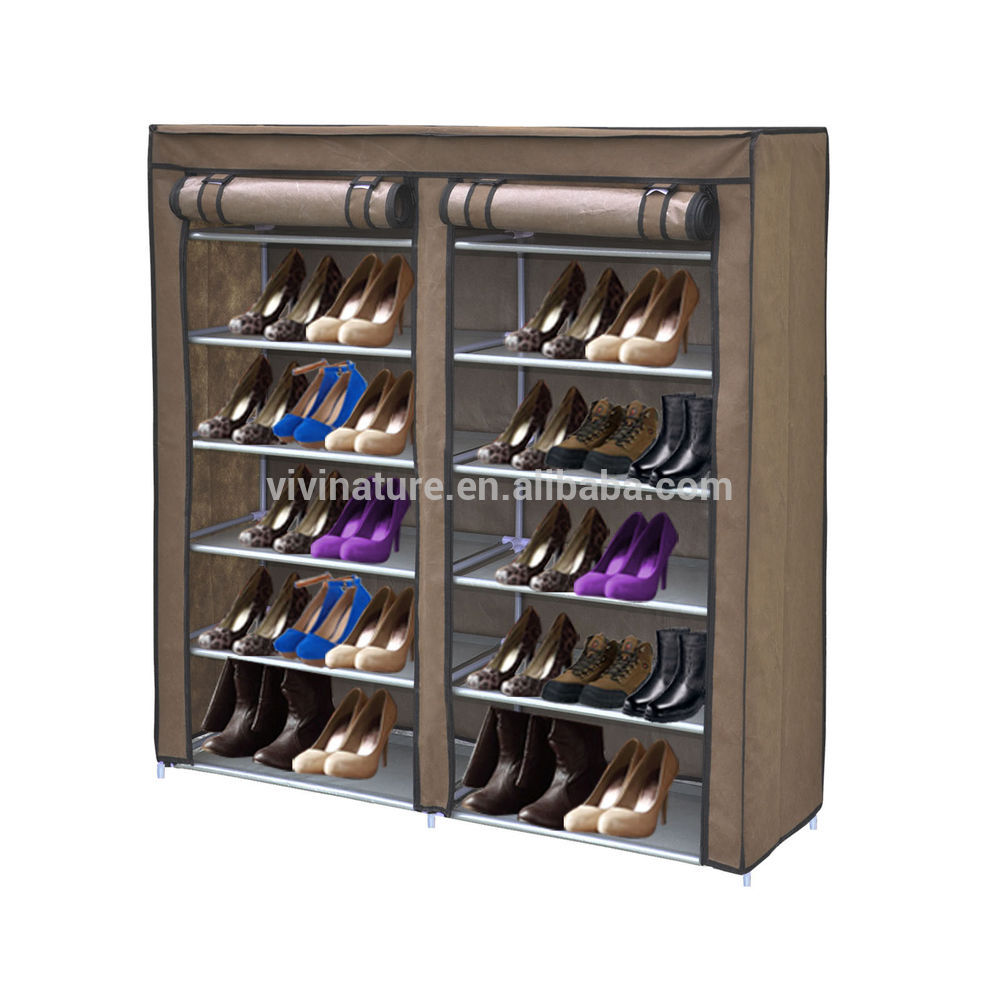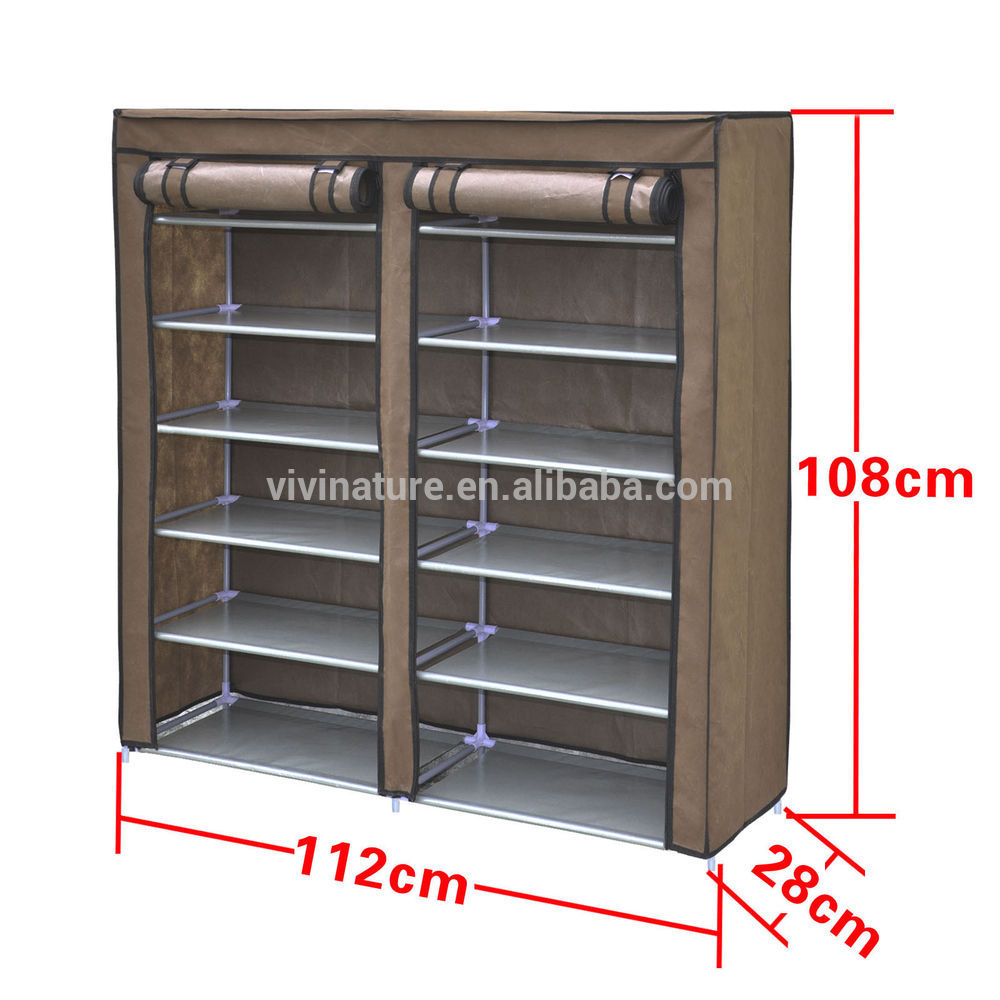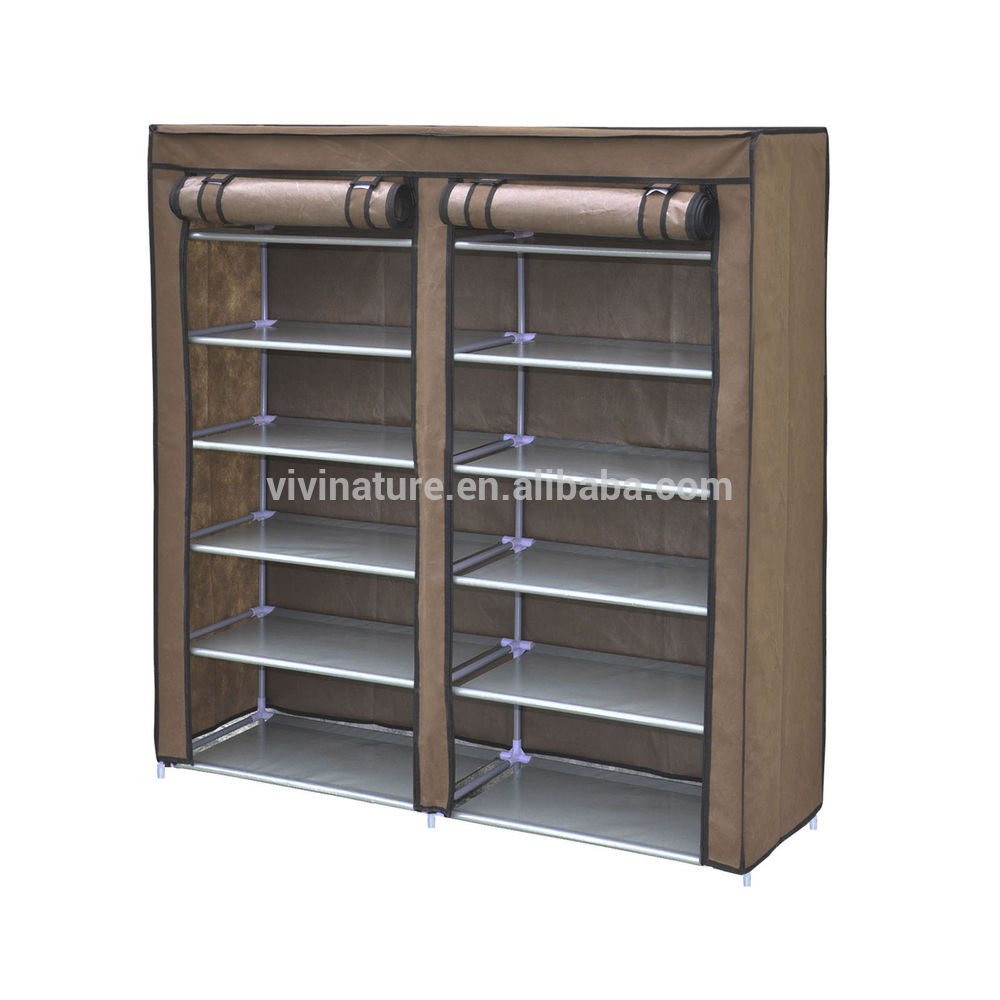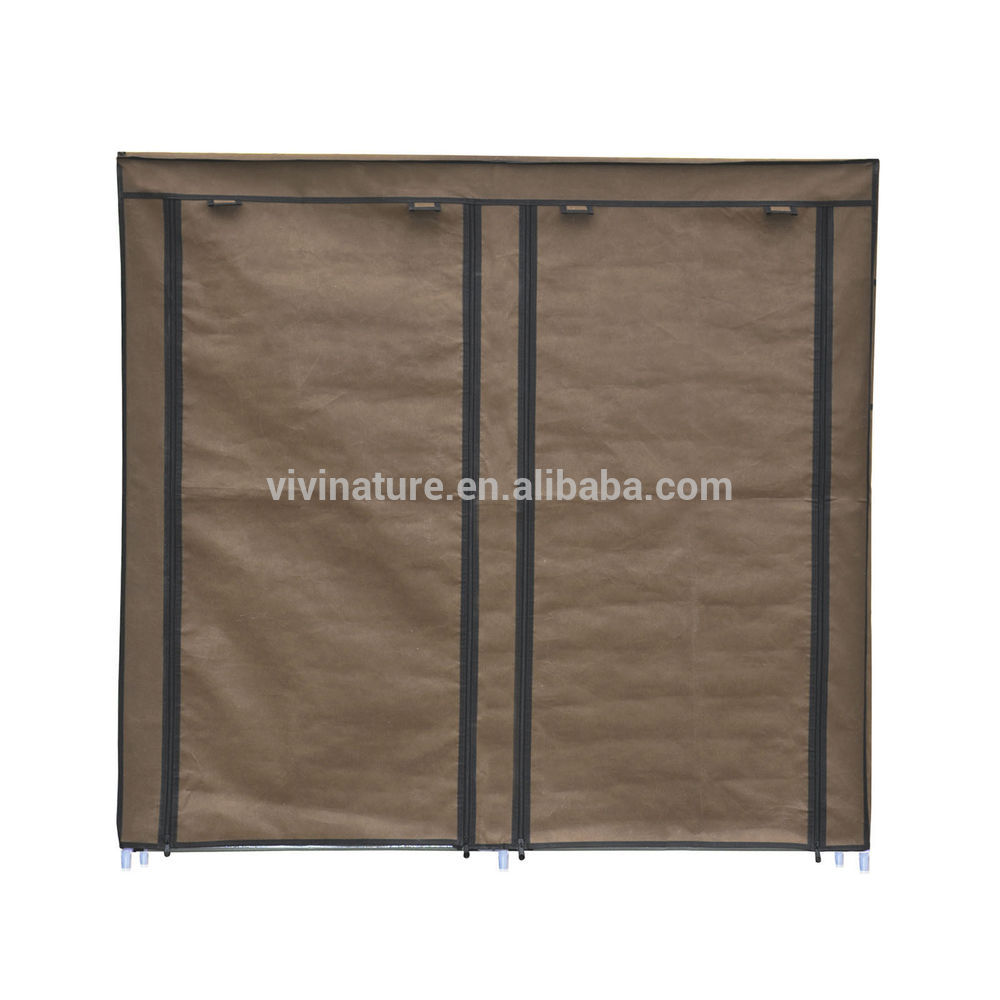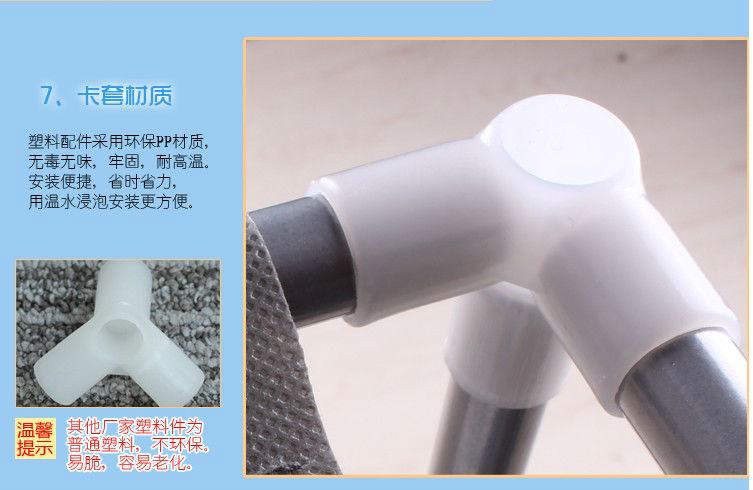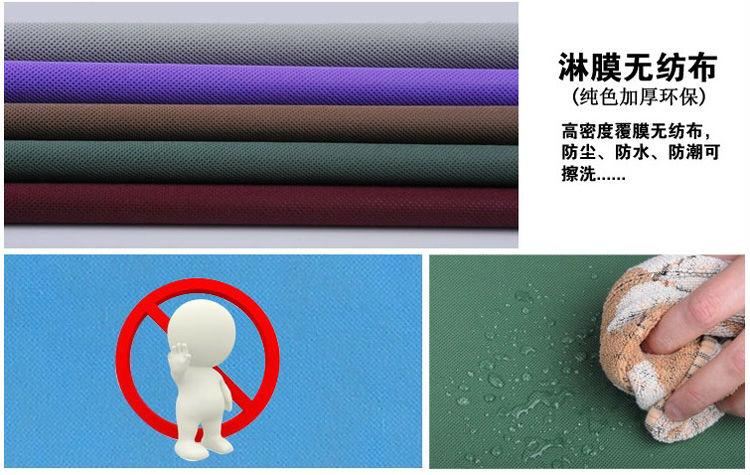 Packing:
   20/carton
Environment
The material in this product may be recyclable. Please check the recycling rules in your community and if recycling facilities exist in your area.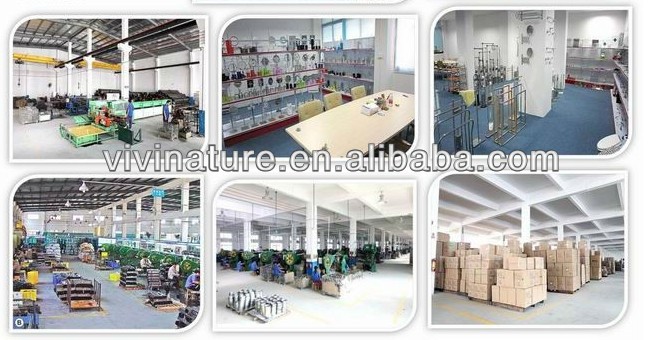 Product Categories : Shoes Rack